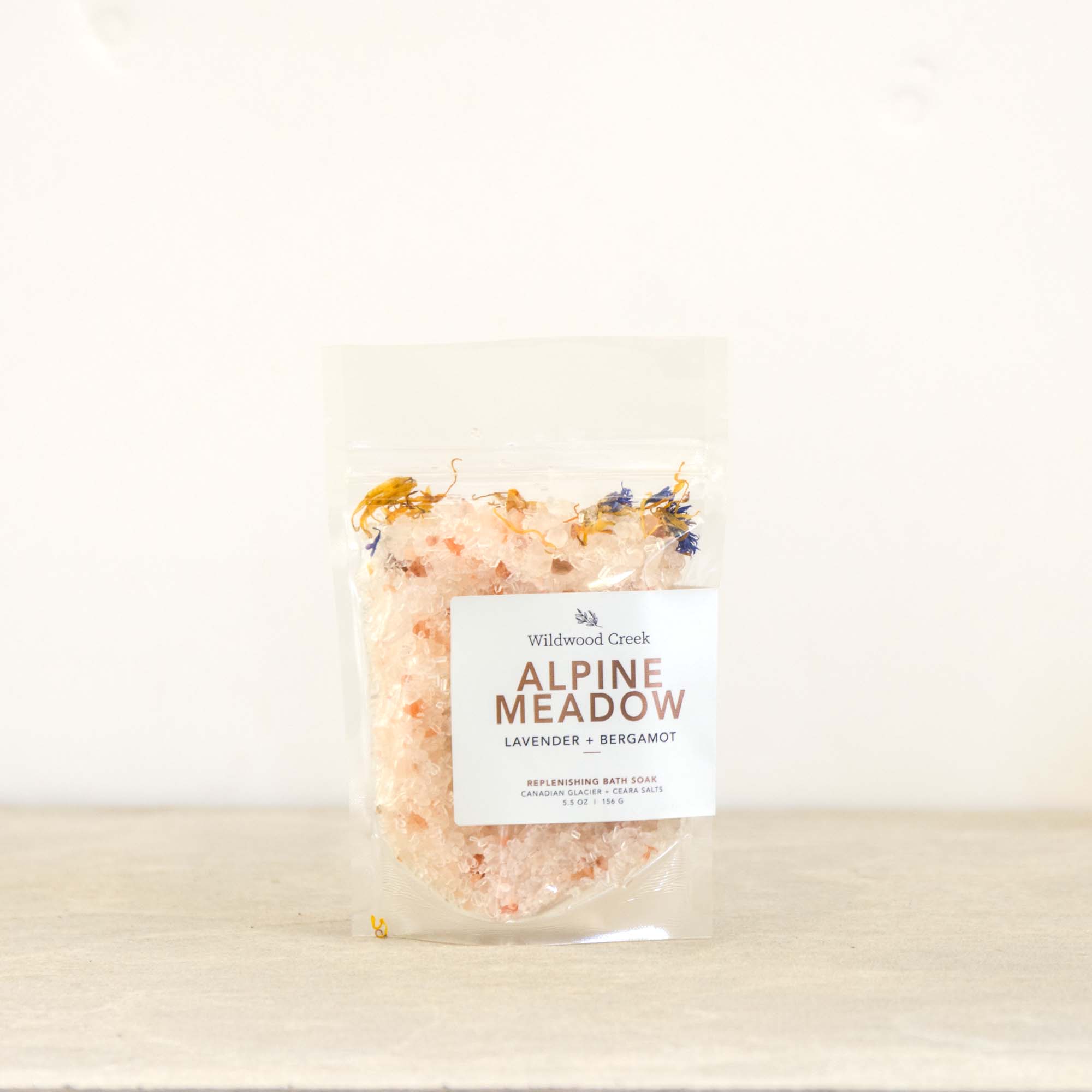 Alpine Meadow Bath Soak
---
---
CALM + RESTORE
Immerse yourself in an exquisite fusion of rejuvenating mineral crystals, meticulously crafted to eliminate toxins, revitalize circulation, and provide soothing relief to tired muscles. Surrender to the captivating aromas of serene lavender and revitalizing cedar as your skin absorbs the antioxidant-rich minerals and healing essential oils, replenishing its natural glow.
SCENT NOTES
Bergamot, Orange Blossom, French Lavender, Cedar  

BOTANICAL BENEFITS 

Vitamin and mineral rich, promote circulation, nourishes and soothes sore muscles
Detoxifies leaving skin smoother and softer

Instills feelings of peace, harmony and connected to the earth
Handcrafted using plant-based minerals and only pure essential oils.
Sprinkle a palmful in your bath and let the minerals and organic essential oils calm and relax your mind and body.

External use only. Store in cool, dry place. Discontinue use if reaction occurs.
Recyclable Plastic Pouch

5.5oz I 156g
Perfectly sized for on the go
Help pollinators flourish. Read about our wildflower seed program here.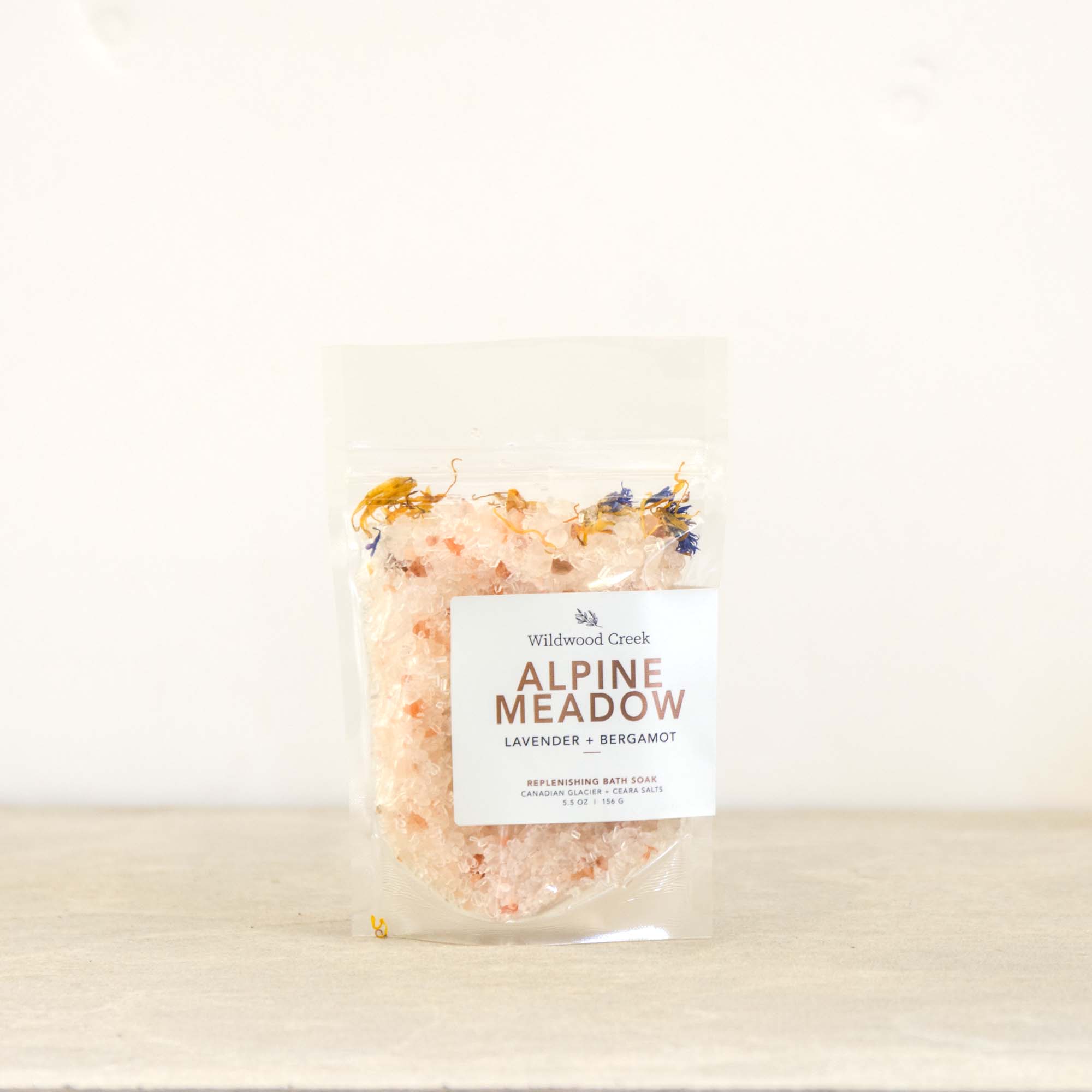 This product has no reviews yet.