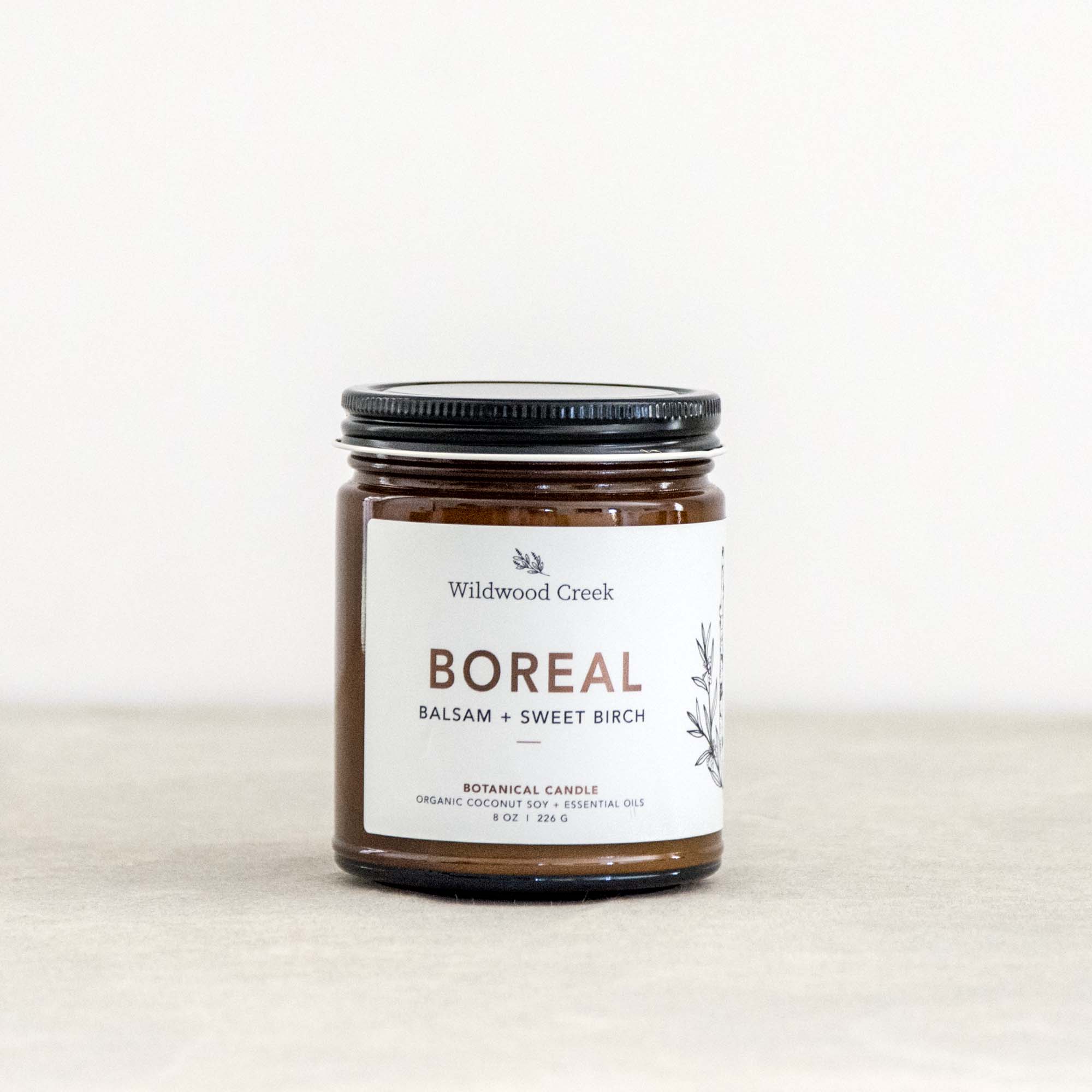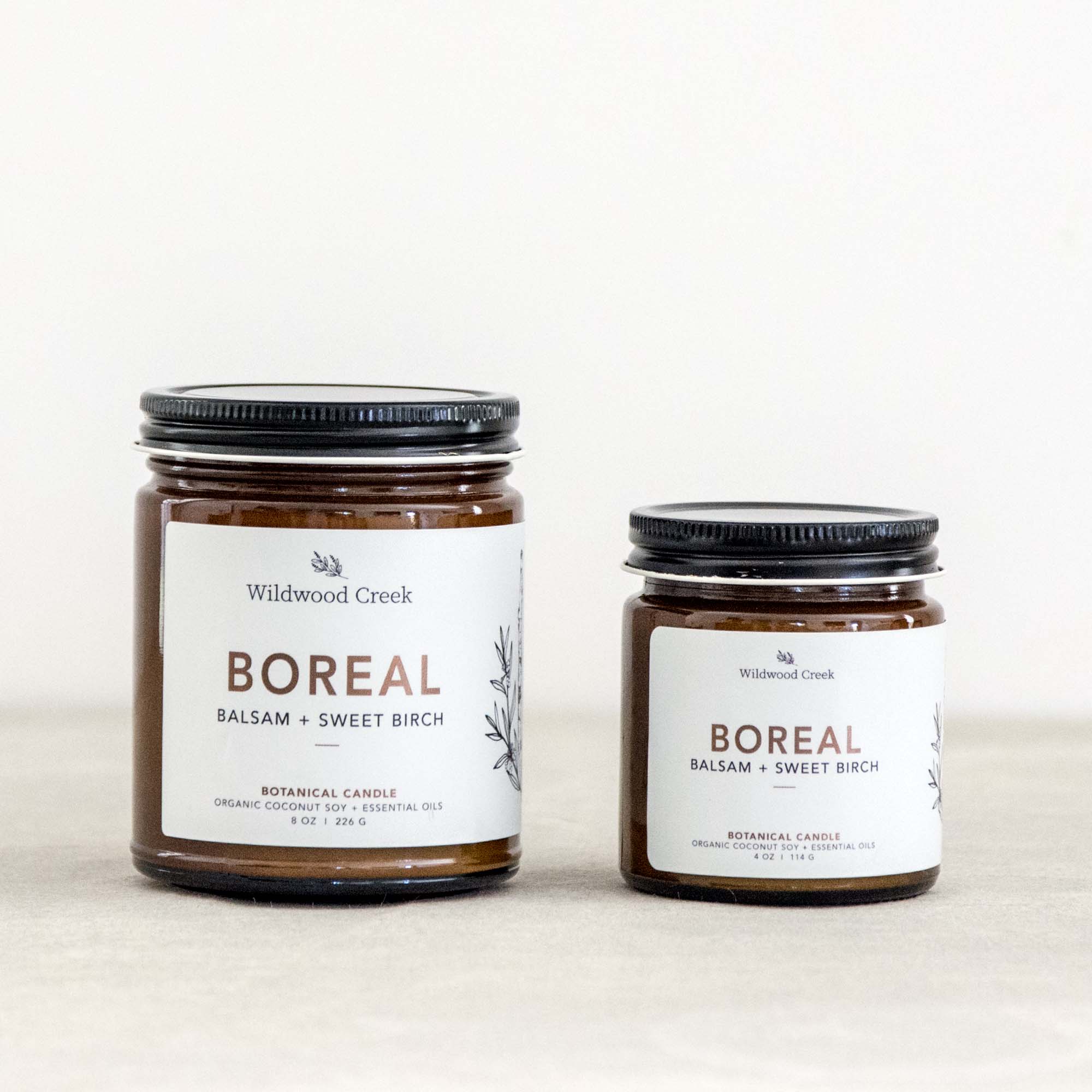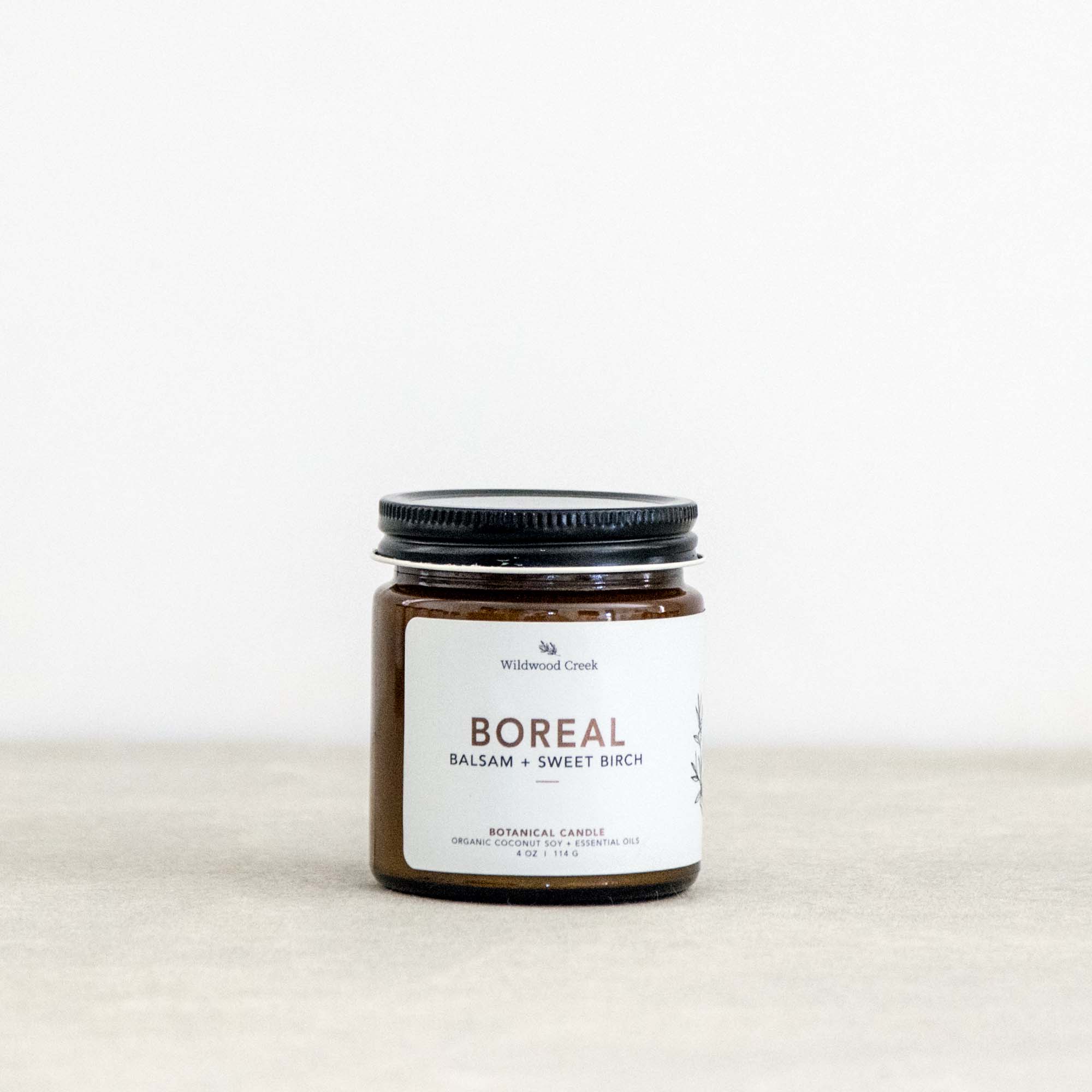 Boreal Candle
---
---
SCENT STORY
Embark on a captivating journey through ancient coastal forests, immersing yourself in the purifying essence that uplifts both home and spirit. Surrender to the sweet and invigorating aroma of birch, the woodsy allure of fir, the revitalizing touch of balsam, and the refreshing scent of wild juniper. Let this aromatic symphony transport you to a realm of tranquility and natural wonder.
BOTANICAL NOTES
Sweet Birch Bark, Oud, Canadian Balsam, Amber, Wild Juniper
Hand-poured using pure coconut wax, natural cotton wick, and only pure essential oils.
8.5oz Jar: Up to 50 hrs 

4oz Jar: Up to 25 hrs 

Our candles are made with a custom coconut-soy wax blend using lead-free natural cotton wicks. This clean-burning wax is derived from vegetables, is vegan, cruelty-free, 100% biodegradable, toxin-free, and from renewable sources. 

Scented using only phthalate and paraben-free premium fragrances and pure essential oils.  Essential oil collection uses only 100% pure essential oils.
Create an intentional space for daily rituals, mindful moments, or simply relax and relish in the soft aromas and candlelight.

Make sure you have enough time set aside to enjoy your candles first burn. Trim wick to 1/4 inch before lighting and the candle should be burnt between 2.5 and 3 hours, or until the wax has formed a full melt pool. Waiting for a full melt will ensure your candle burns evenly each time you light it.

Visit our Candle Care and Safety Tips page for more information.
Help pollinators flourish. Read about our wildflower seed program here.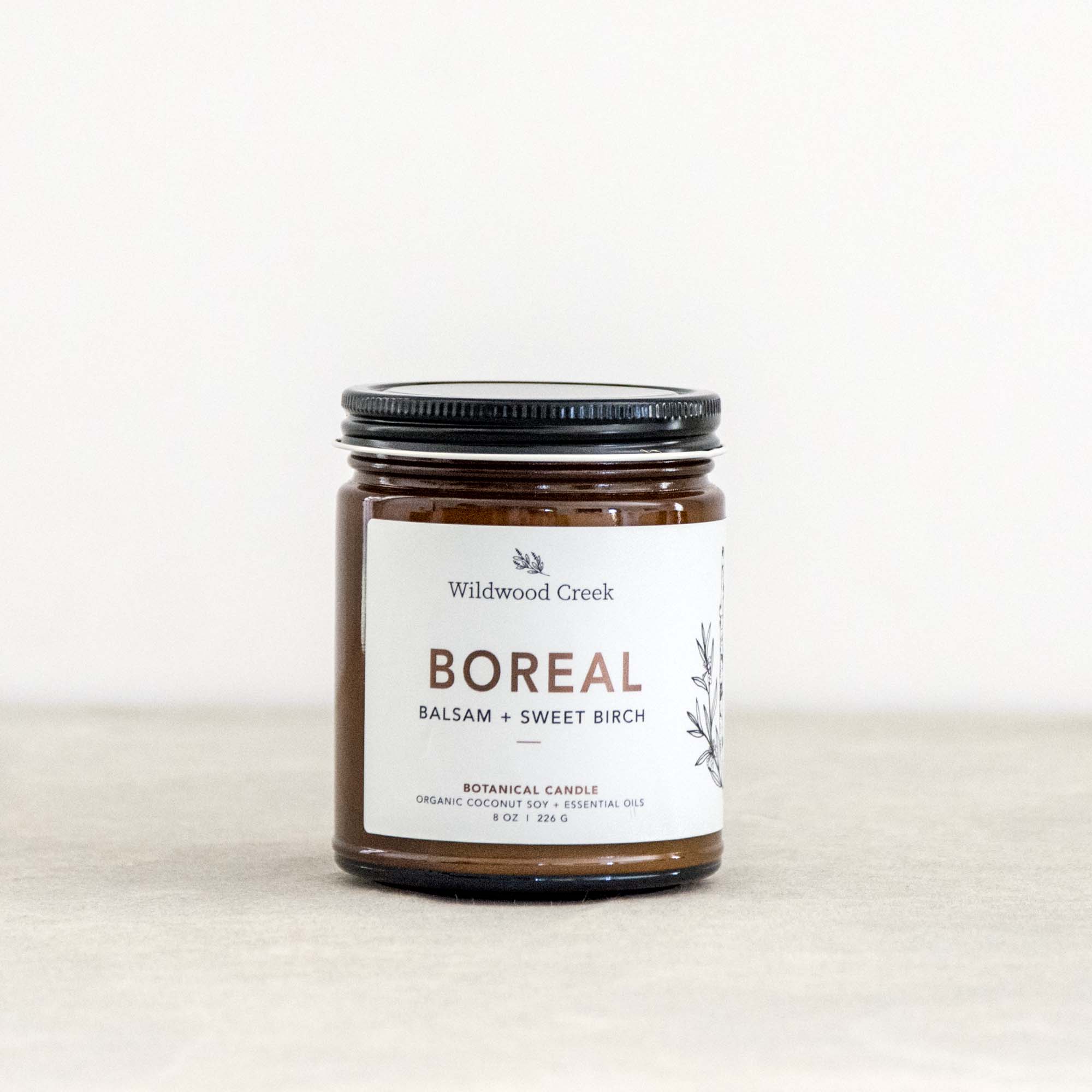 This product has no reviews yet.