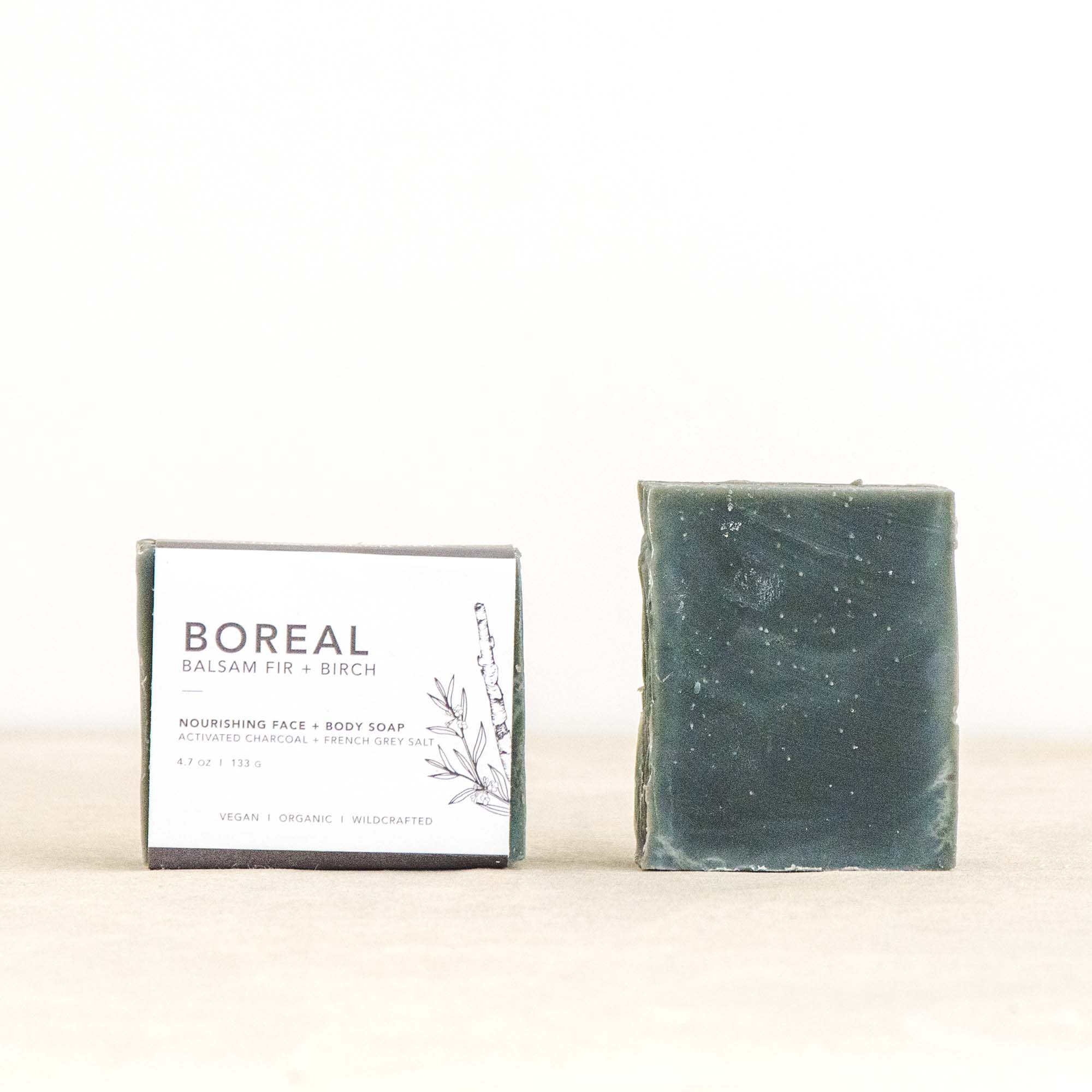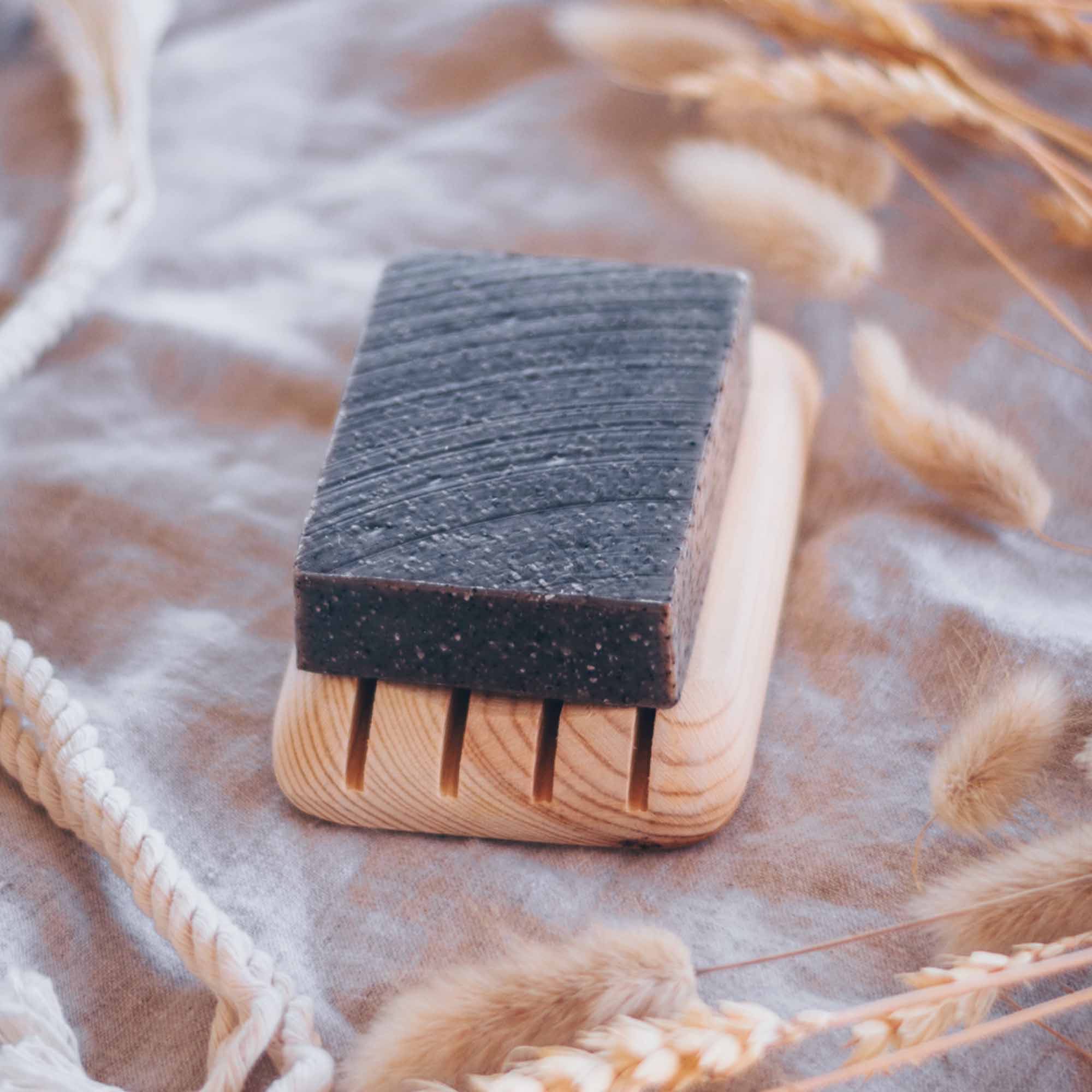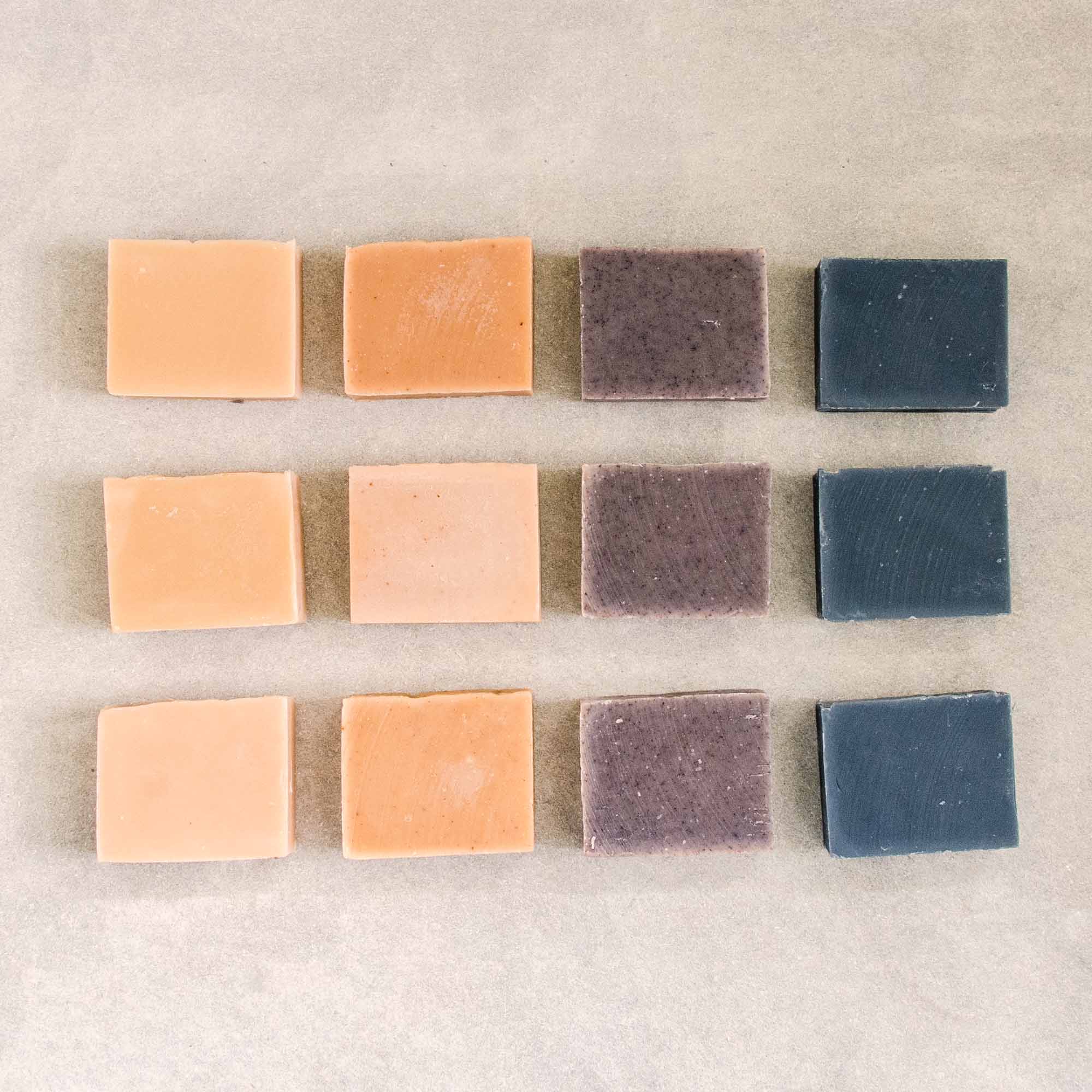 ALL NATURAL FACE + BODY SOAP BAR
Boreal Soap Bar - WS
---
Each one of our soap bars are lovingly wrapped in plantable, biodegradable non-invasive seed paper which will grow into beautiful wildflowers! 
---
GROUNDING + DETOXIFYING
This luxury charcoal soap combines the soothing power of sweet birch with the detoxifying power of balsam fir and juniper essential oils. Nourishing fair-trade and vegan butters will soothe the skin while the sweet woody scent will transport you to ancient coastal forests.  Ideal for all skin types.


BOTANICAL BENEFITS
Balsam Fir: Great skin detoxifier with anti-inflammatory and antiseptic properties, eases stress while elevating your spirit

Sweet Birch: Stimulating, revitalizing and uplifting, helps soothe sore muscles and soften skin

Sea Salts: Vitamin and mineral rich with nourishing and detoxifying the skin leaving it feeling smoother and softer

Activated Charcoal: Gentle natural exfoliant known for its powerful ability to attract and draw impurities out of the skin 
Create a thick lather and massage onto wet skin, rinsing thoroughly.  Gentle enough for both face and body. To extend the life of your soap, keep out of standing water.  External use only.   
Size:  5oz  / 142g 

PACKAGING

Each bar is wrapped in zero-waste seed paper that you can plant to grow wildflowers.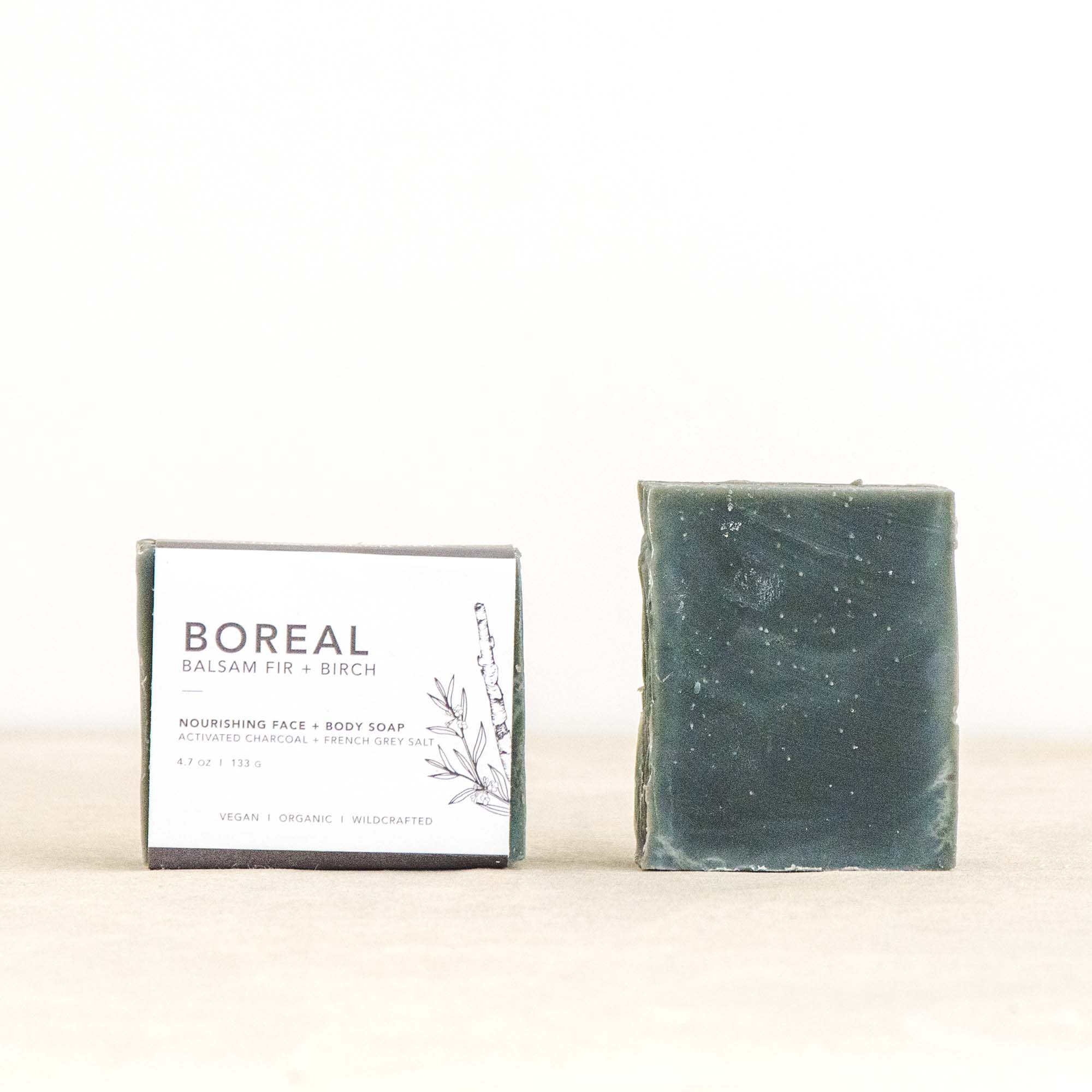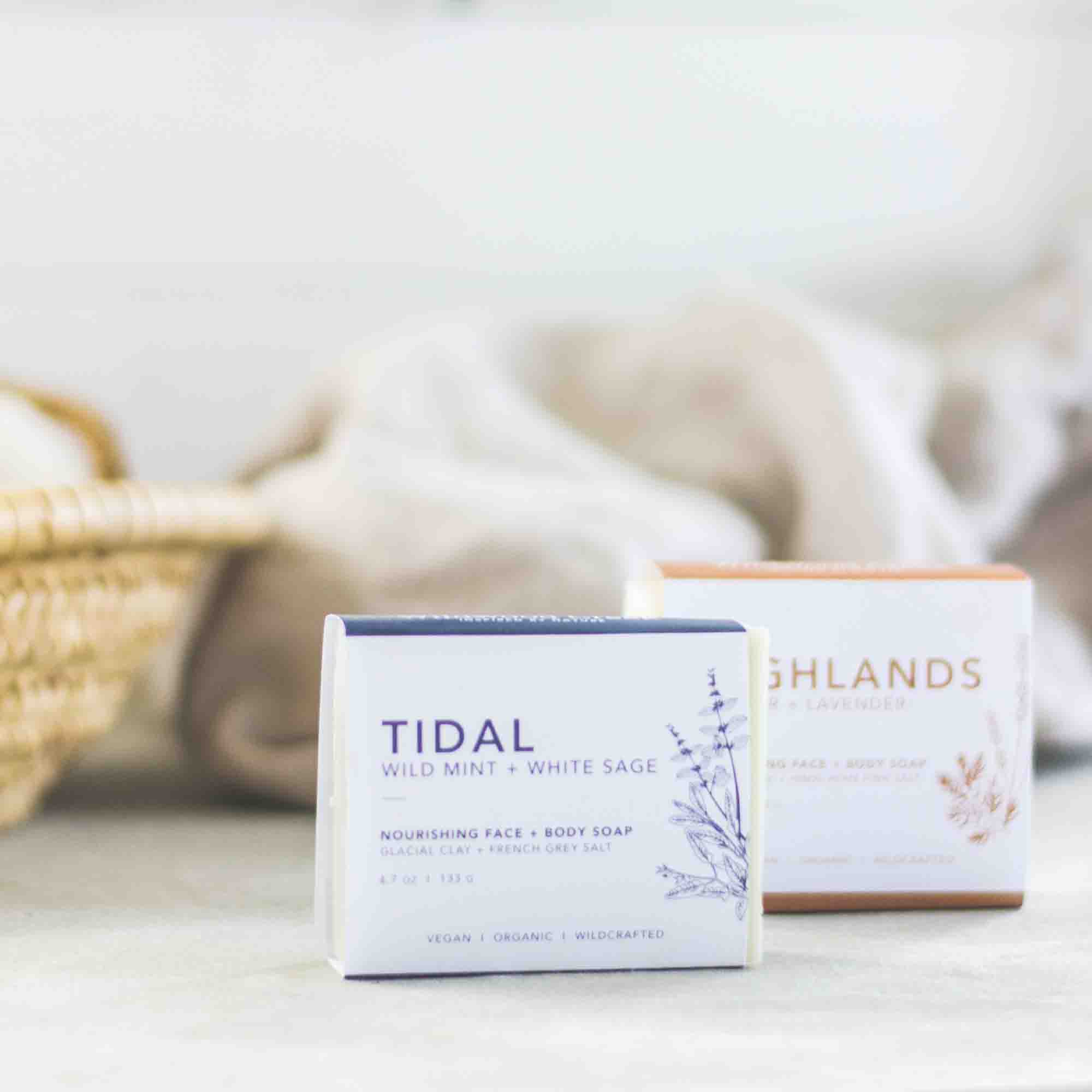 Super Powerful Clean Soap Bars
GOOD FOR YOUR BODY, SOUL AND THE PLANET
Our small batch, handmade soap bars are expertly crafted using organic oils and butters along with aromatherapy essential oils and cleansing clays to calm,
moisturize and renew. 
Using the traditional cold-processed method, each bar cures for 6-8 weeks creating a luxurious and nourishing soap bar gentle enough to use on the body and face.