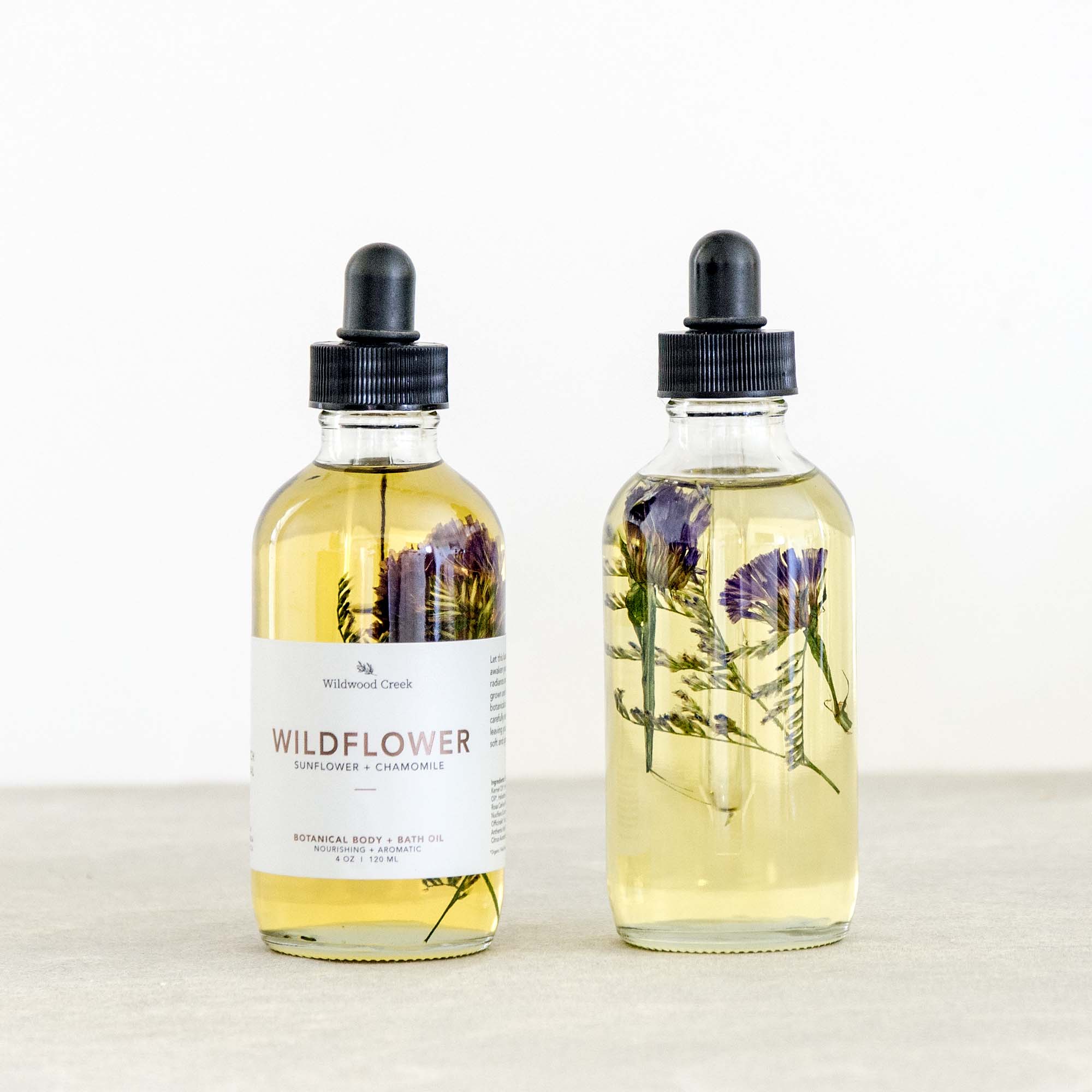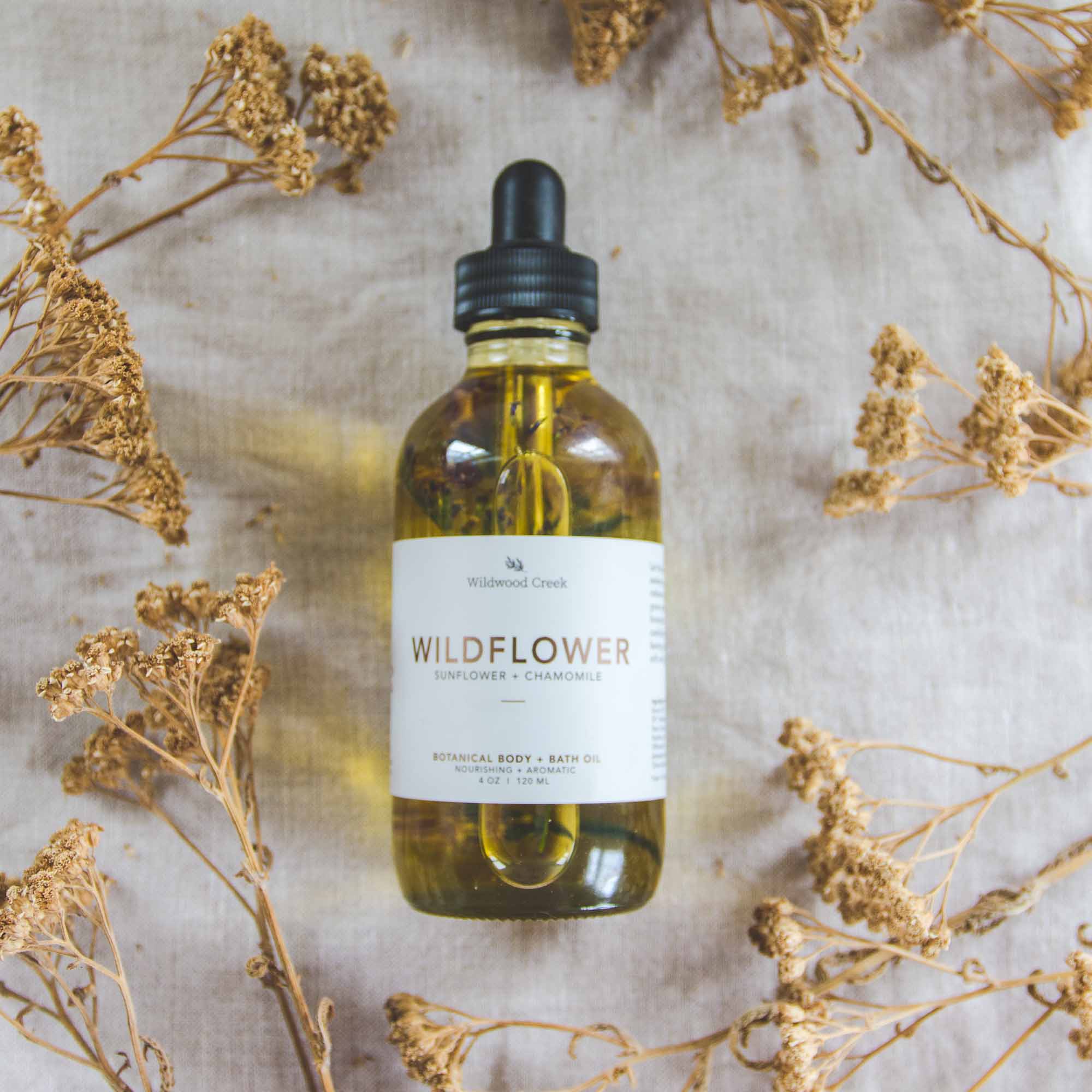 NOURISHING BATH + BODY OIL
Wildflower Body Oil - WS
---
---
NOURISHING + SOOTHING
Elevate your senses with our enchanting blend of premium oils, infused with wildflowers and herbs. Immerse yourself in this deeply nourishing elixir, as it awakens your skin's innate radiance and vitality with the soothing essence of rose, the uplifting aroma of sweet orange, the nourishing properties of sunflower oil, and the healing touch of calendula.
Ideal for setting intentions, massage, daily meditation or to enhance your bath experience.
SCENT NOTES
Wild Rose, Sweet Orange, Chamomile

BOTANICAL BENEFITS 

Highly absorbent and deeply nourishing while boosting circulation 

Extremely soothing with incredibly anti-inflammatory and healing properties


Revitalizes skin while promoting relaxation
Ritual as Body Oil:  Massage a small amount into damp skin (start with a few drops) and slowly massage upwards towards the heart.  Relax and breath deeply, allowing the intoxicating aromatics and nourishing hydrating oils to absorb. 

Ritual as Bath Oil:  Add 2 to 3 droppers full of oil directly into your hot bath water.   Relax and let the oils and aroma envelop your body and soul.

Shake well before use.  Store in a cool, dark place. Use within 12 months. For external use only.
Packaging: Reusable Glass Bottle with Dropper

Size:  5oz  / 142g