Working in Harmony with Nature
Our products use only pure plant-based ingredients with powerful properties that nourish and restore. We also believe that if nature takes care of us, we should do the same for the environment. This is why we are committed to using recyclable, reusable and zero-waste packaging.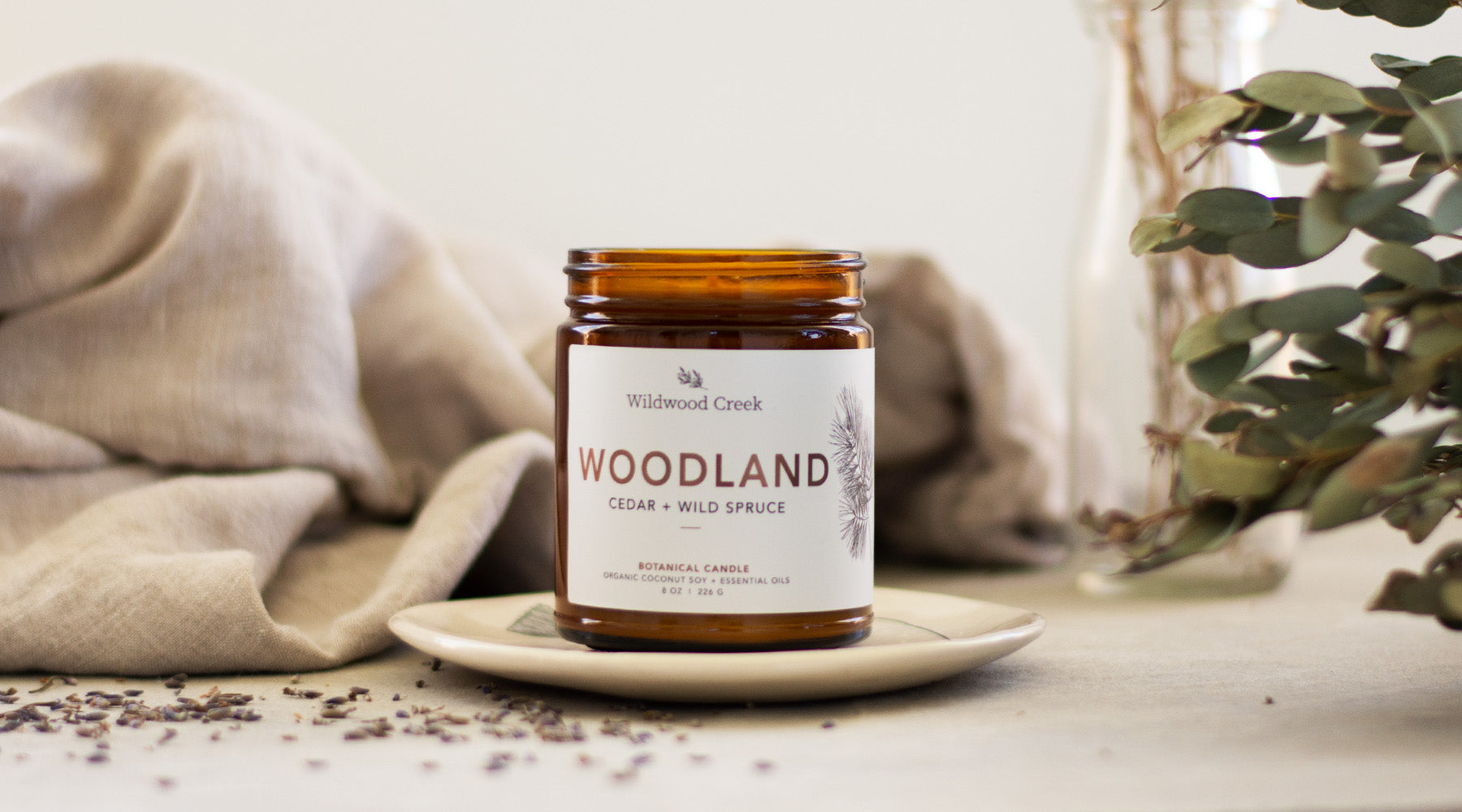 Botanical Candles
Made exclusively in our studio in Nova Scotia, we handcraft in small-batches our line of clean-burning eco-friendly candles. Each is crafted using a coconut soy wax blend that is non-toxic, from renewable sources and all-natural. Scented with only pure essential oils and toxic-free fine fragrances and packaged in a reusable or recycled glass jar, Wildwood Creek candles create a much friendly candle for you and your family.
Shop Candles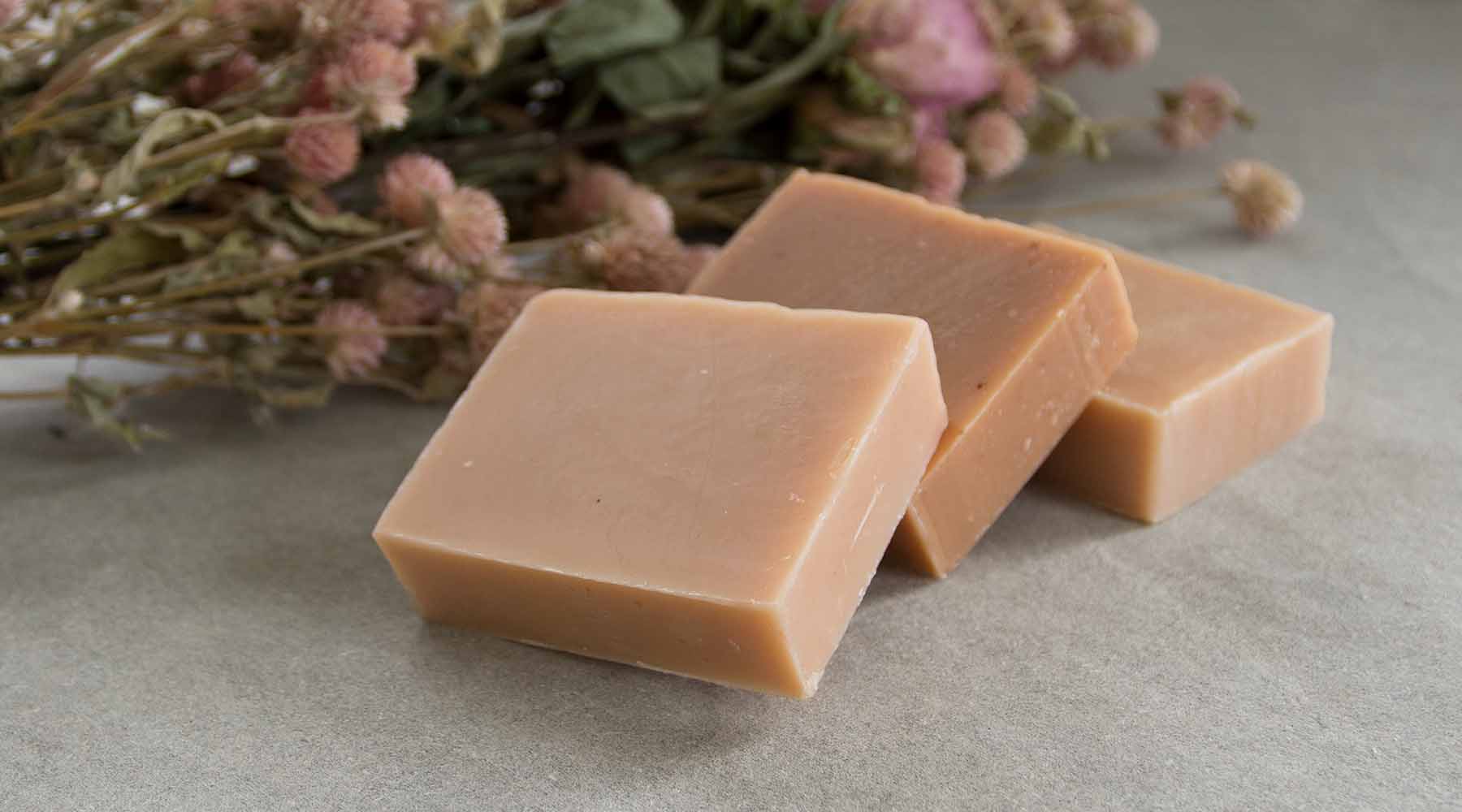 Natural Soap Bars
We're proud of our vegan soap bars. These bars contain no palm oil, no parabens and absolutely no synthetics, colours or fragrances. Only pure essential oils, natural clays and botanicals. Made with love, each bar uses raw ingredients that are skin-friendly and contain herbs and flowers wildharvested from our farm. Using traditional cold press process, our soaps are gentle on your skin and the planet.
Shop Soaps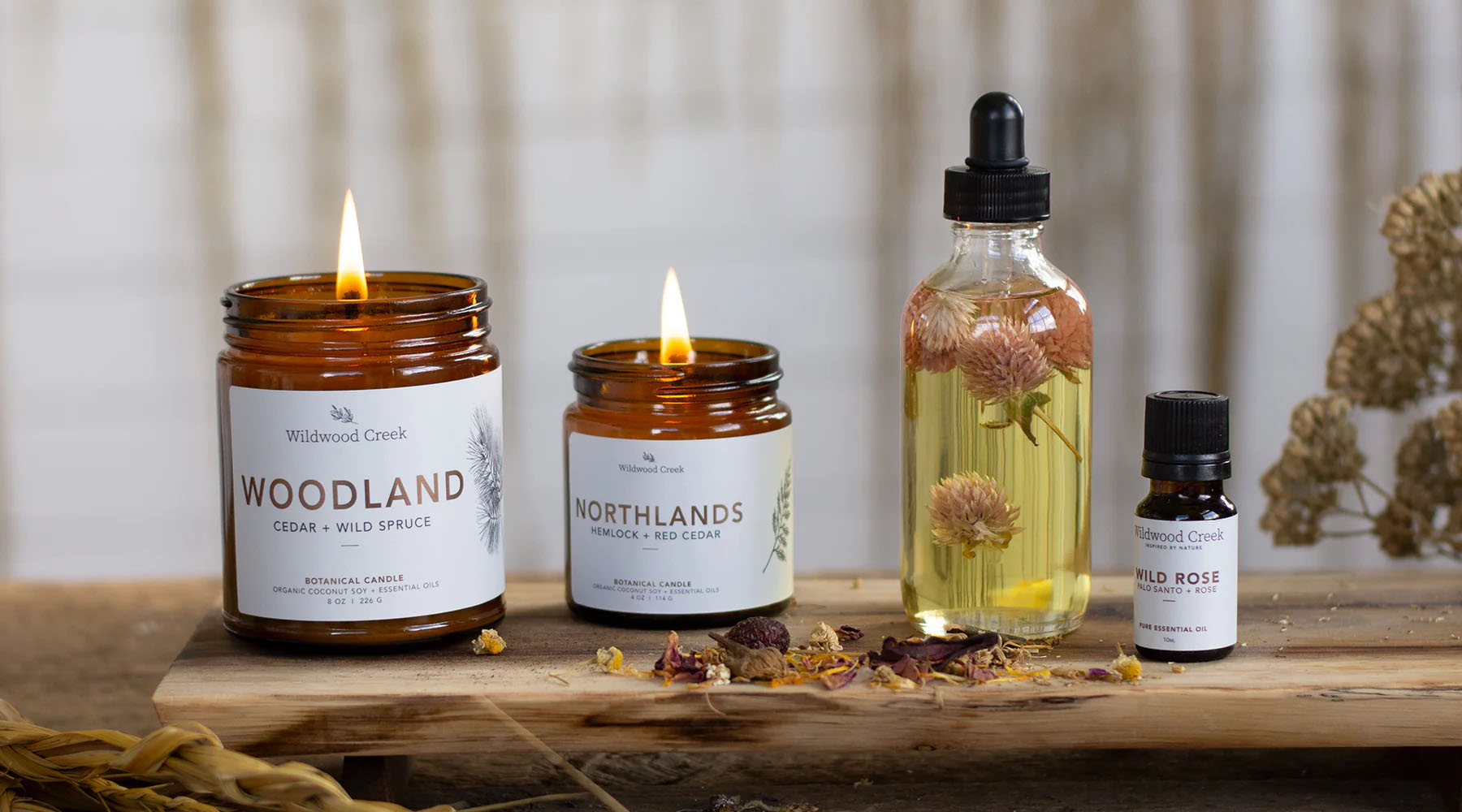 Body + Wellness
From wild botanical mists to nourishing bath + body oils, our wellness and body products are crafted with you and the planet in mind. Made with pure natural, cruelty-free ingredients, you'll create self-care rituals that will calm the mind, body and soul.
Shop Body Oils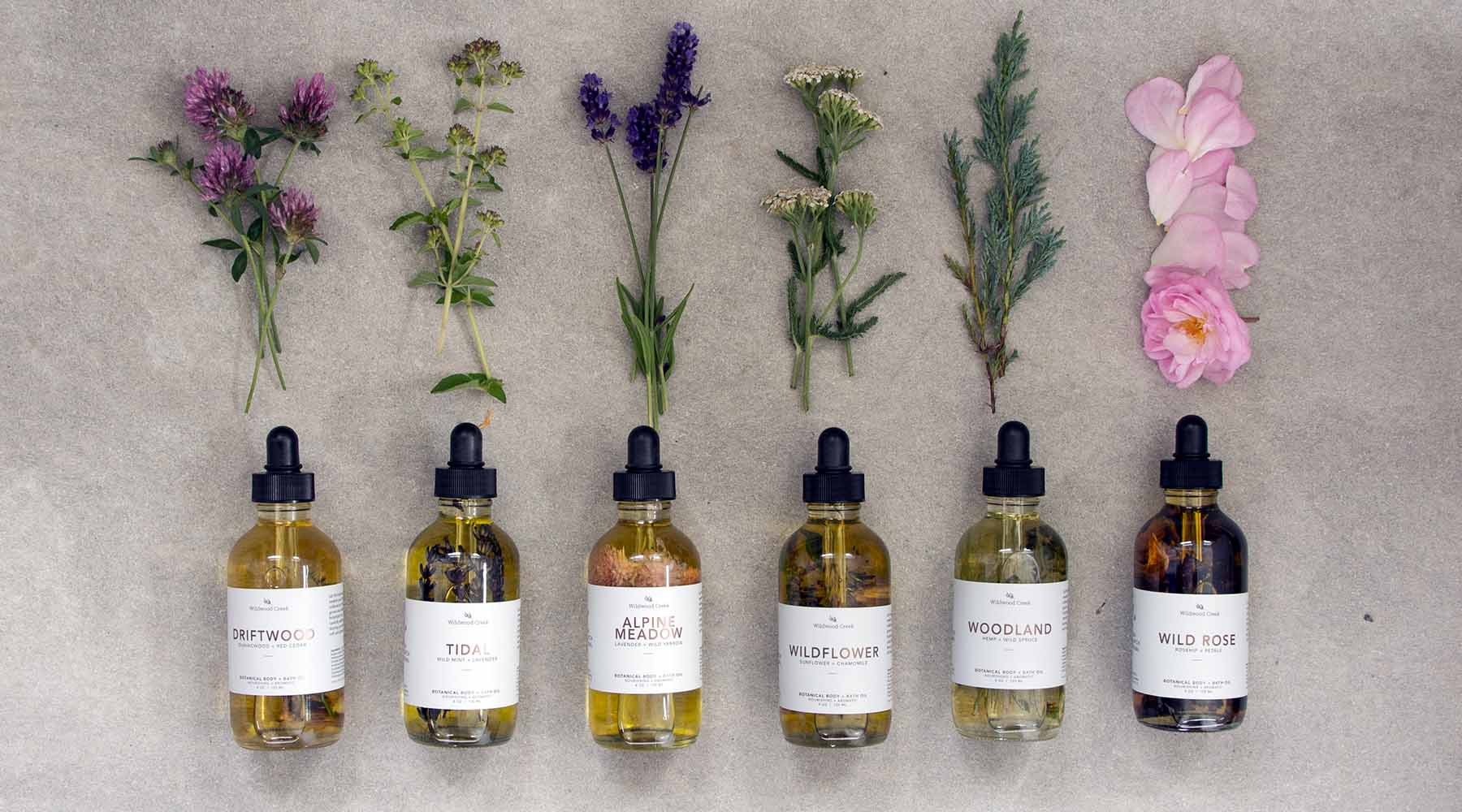 Packaging & Carbon Footprint
We strive to create as little waste as possible when crafting and packaging our line of products to reduce our environmental impact. Our packaging is either recyclable, reusable, compostable and in some cases you can plant the label and grow wildflowers! We use eco paper tape made from renewable kraft paper, tissue printed with vegetable ink, and we reuse packaging when possible. We are continually striving to find ways to reduce our footprint everyday.