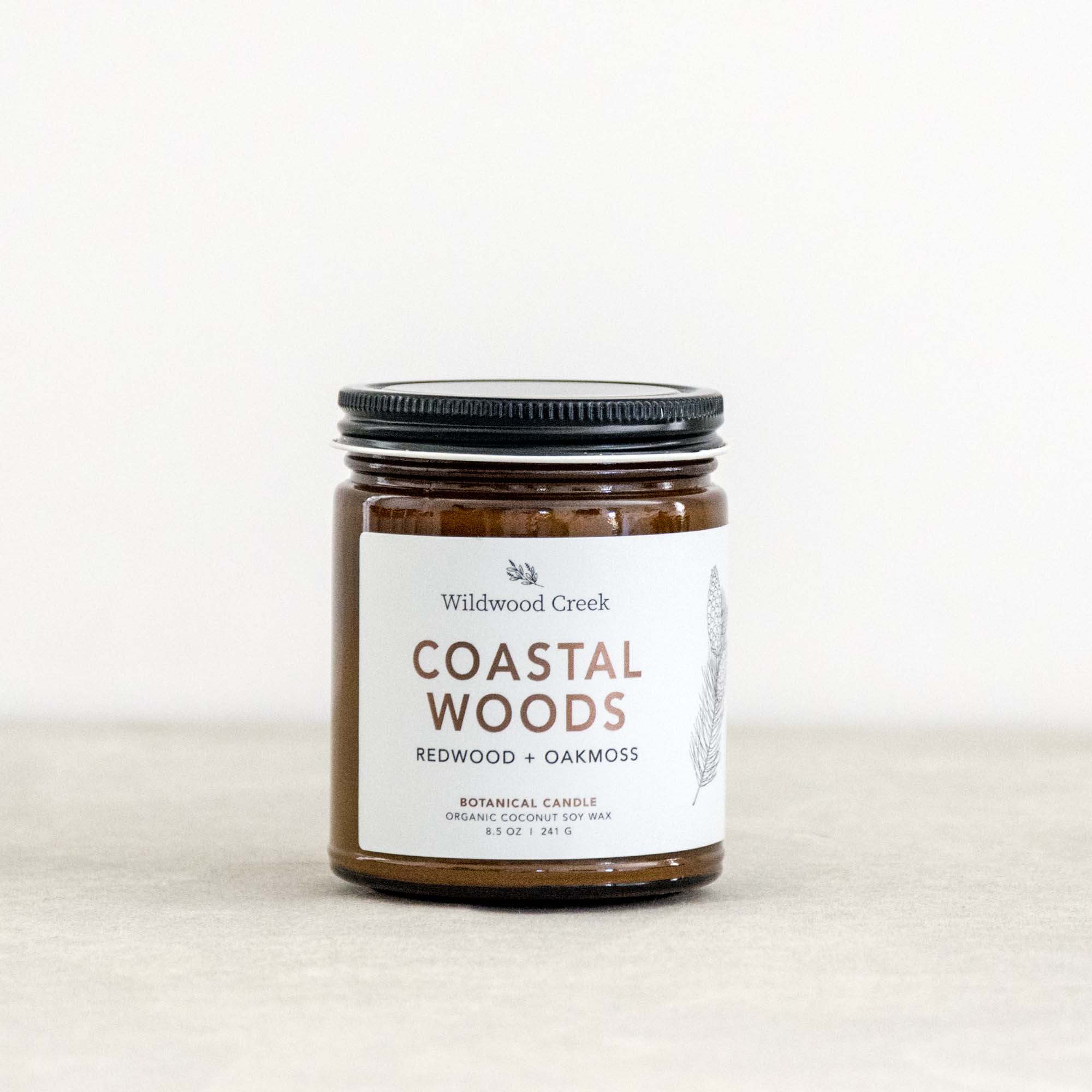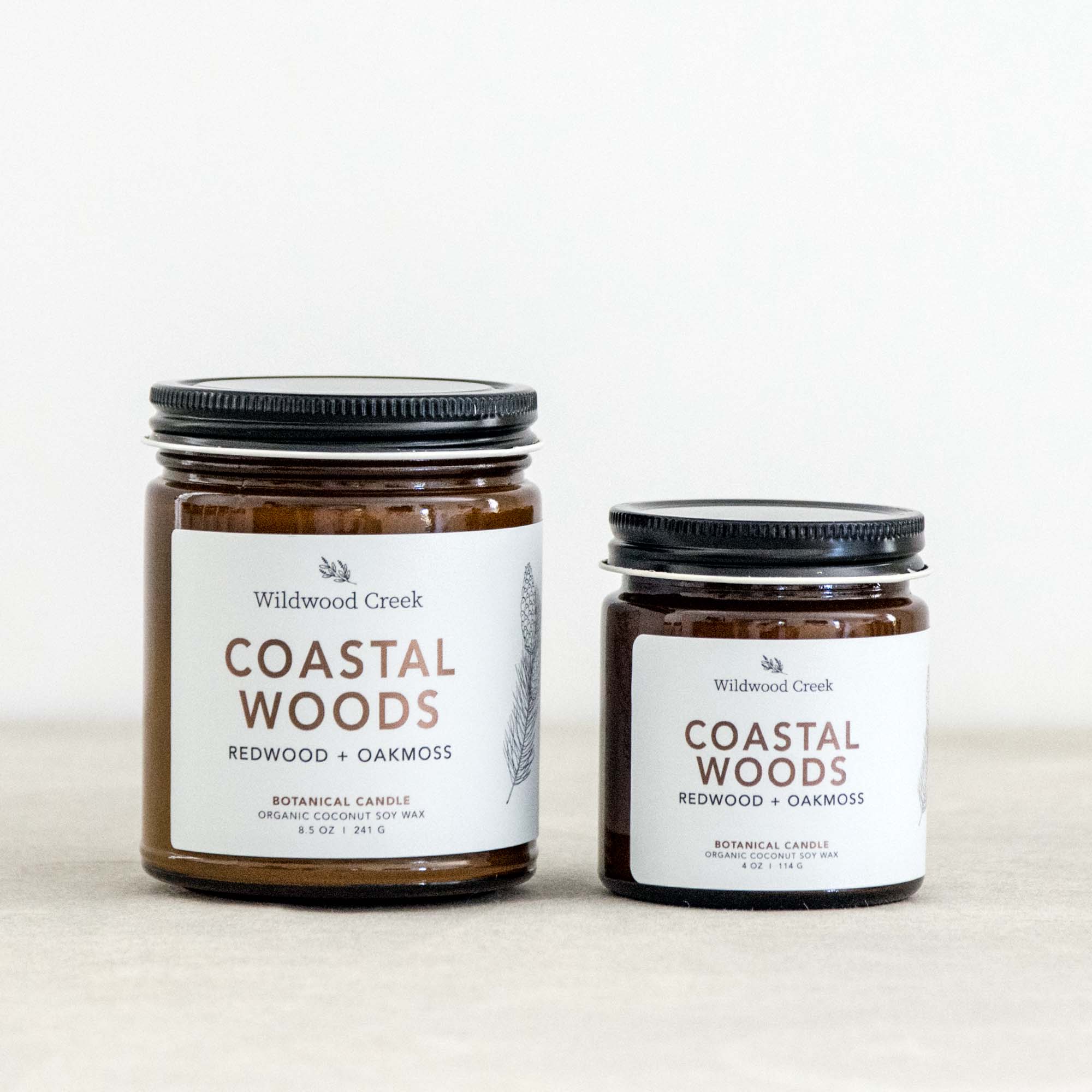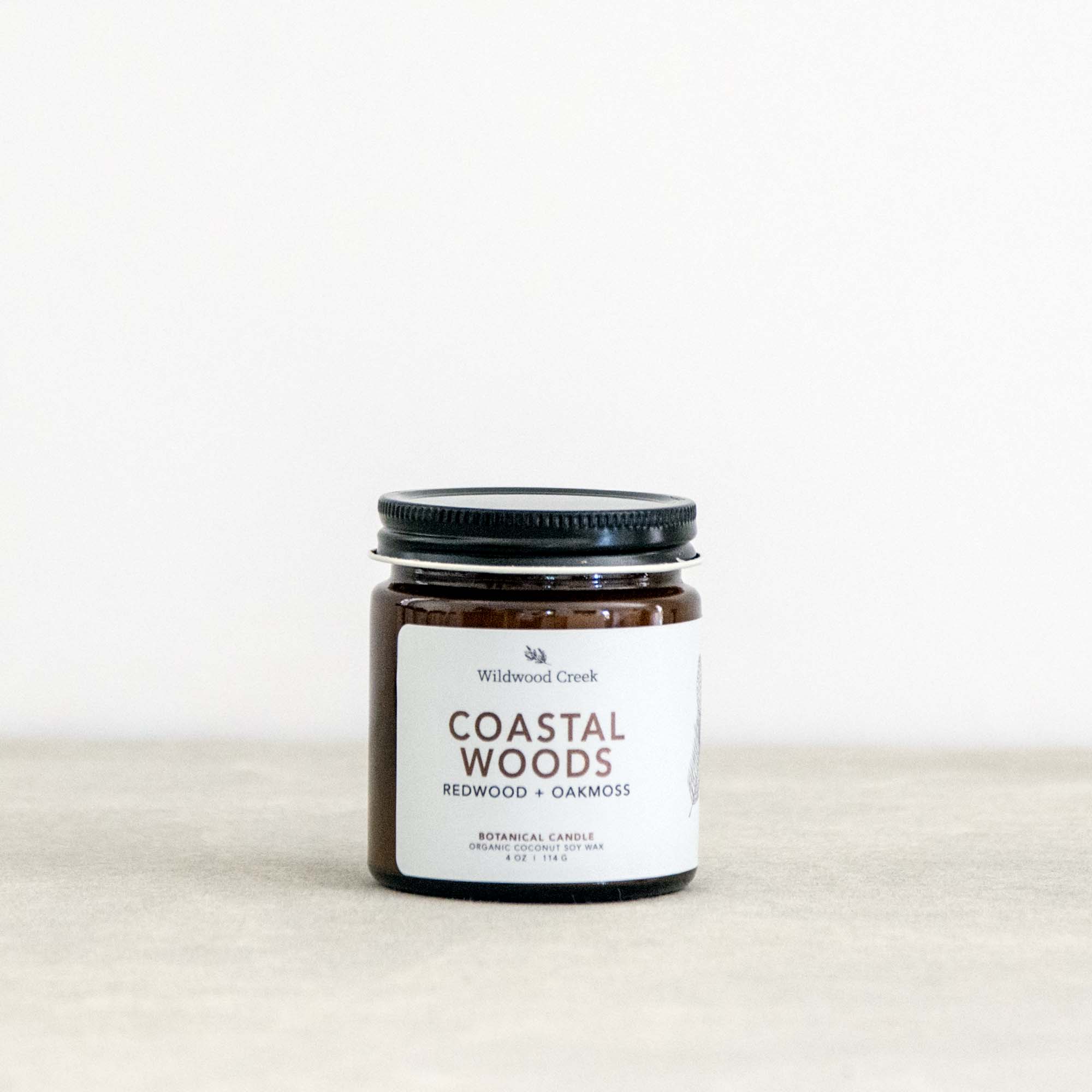 Coastal Woods Candle - WS
---
---
BEST SELLER
SCENT STORY
Indulge your body and mind in soothing solace, enveloped by the comforting and invigorating fragrances of western red cedar, balsam, and ancient lichen moss. Allow the gentle coastal floral and citrus notes to alleviate your worries, bringing clarity to your thoughts, while uplifting your spirit and nourishing your soul. Find respite and rejuvenation as you embrace this harmonious aromatic experience.
BOTANICAL NOTES
Redwood, Oak Fern, Canadian Fir Balsam, Juniper Moss, Coastal Wildflowers

Hand-poured using pure coconut wax, natural cotton wick, fine fragrance oils and pure essential oils.
Large Candle

Volume: 8.5oz / 241g
Burn Time: Up to 50 hrs 

Mini Candle

Volume: 4oz / 114g
Burn Time: Up to 25 hrs

PACKAGING

Each candle is packaged in a reusable / recyclable glass jar with metal lid.
Create an intentional space for daily rituals, mindful moments or just relax and enjoy the soft aromas and light the candle illuminates. Trim wick to 1/4 inch before lighting and let your candle burn 3-4 hours.
Make sure you have enough time set aside to enjoy your candle's first burn. Your candle should be burnt between 2.5 and 3 hours, or until the wax has formed a full melt pool. Waiting for a full melt will ensure your candle burns evenly each time you light it.

Visit our Candle Care and Safety Tips page for more information.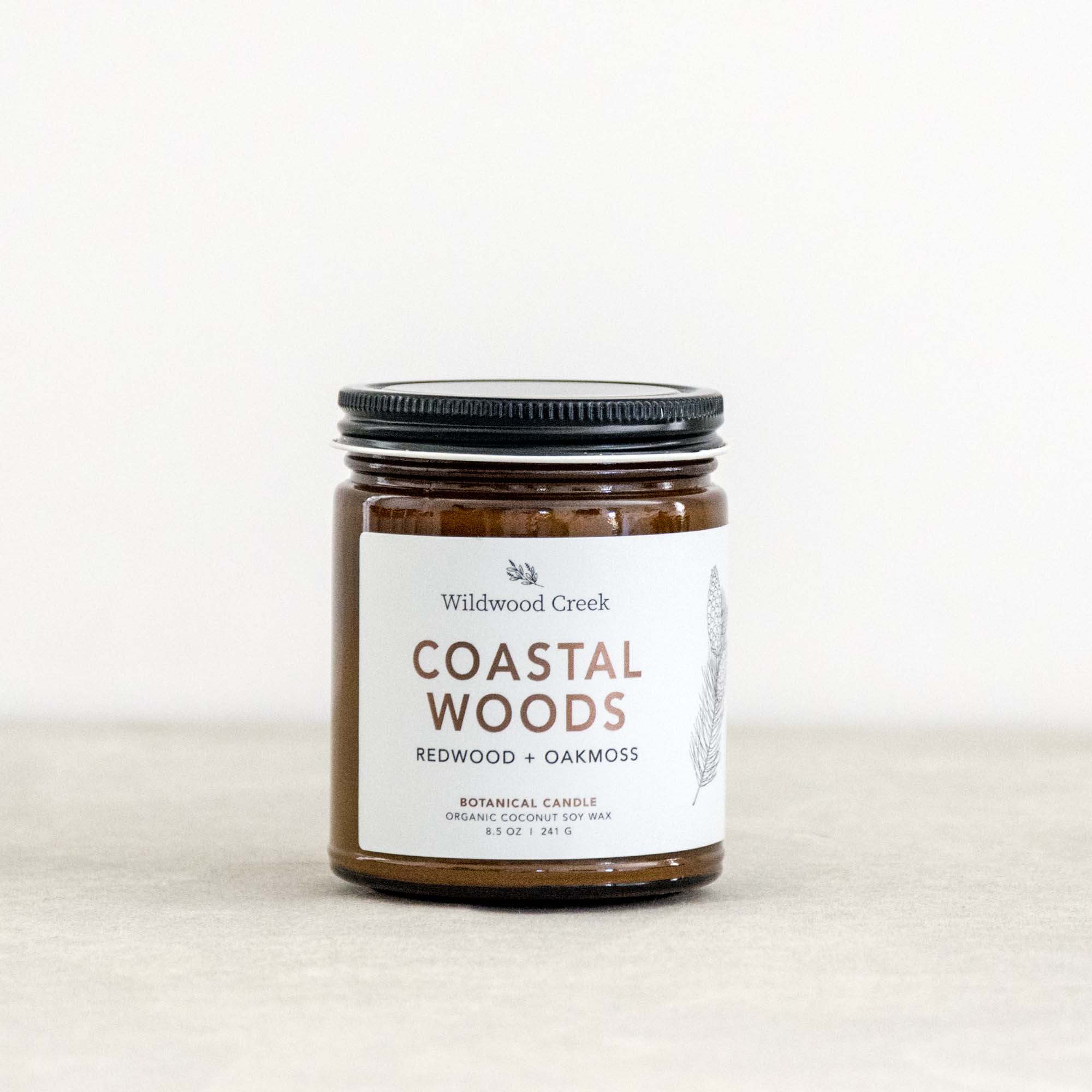 This product has no reviews yet.