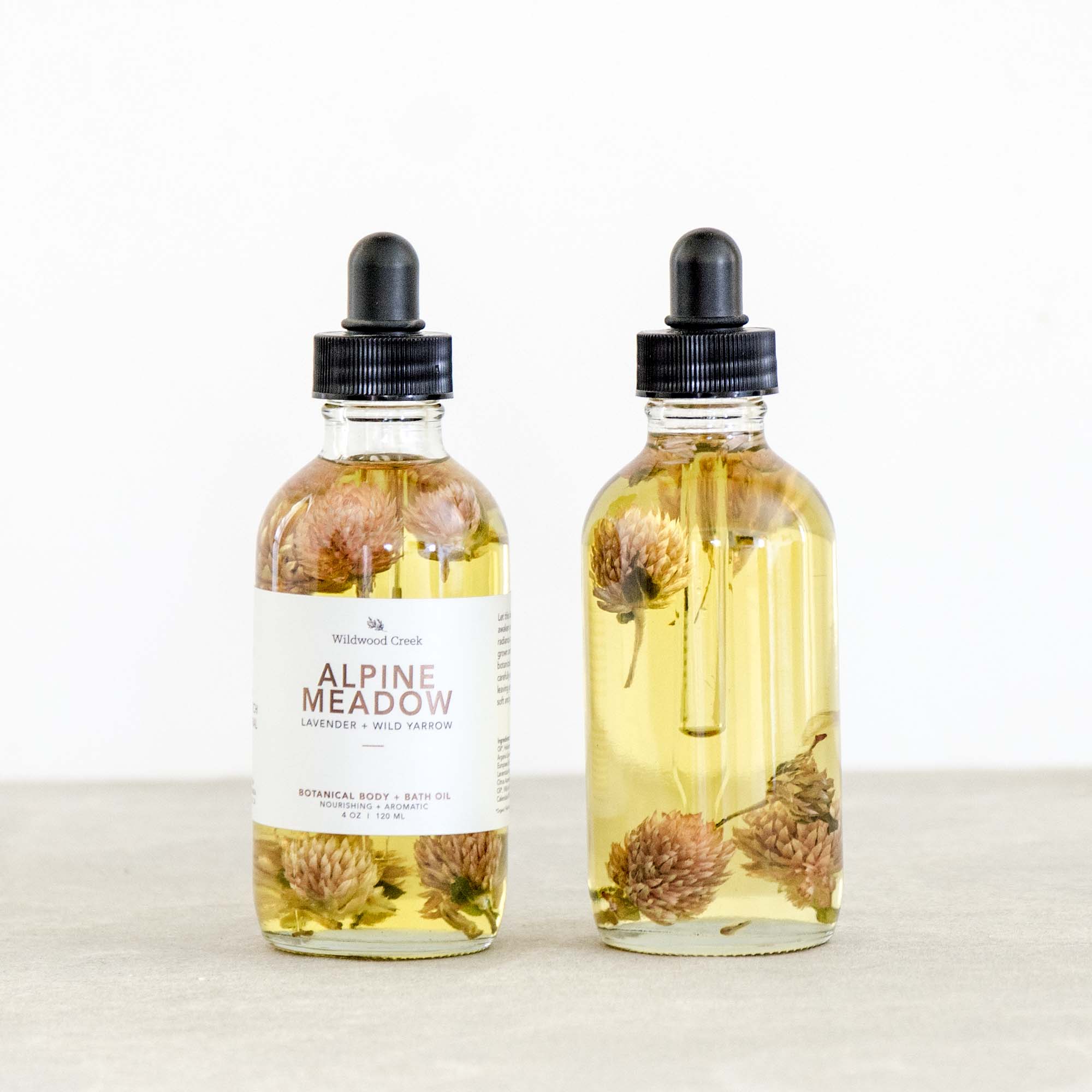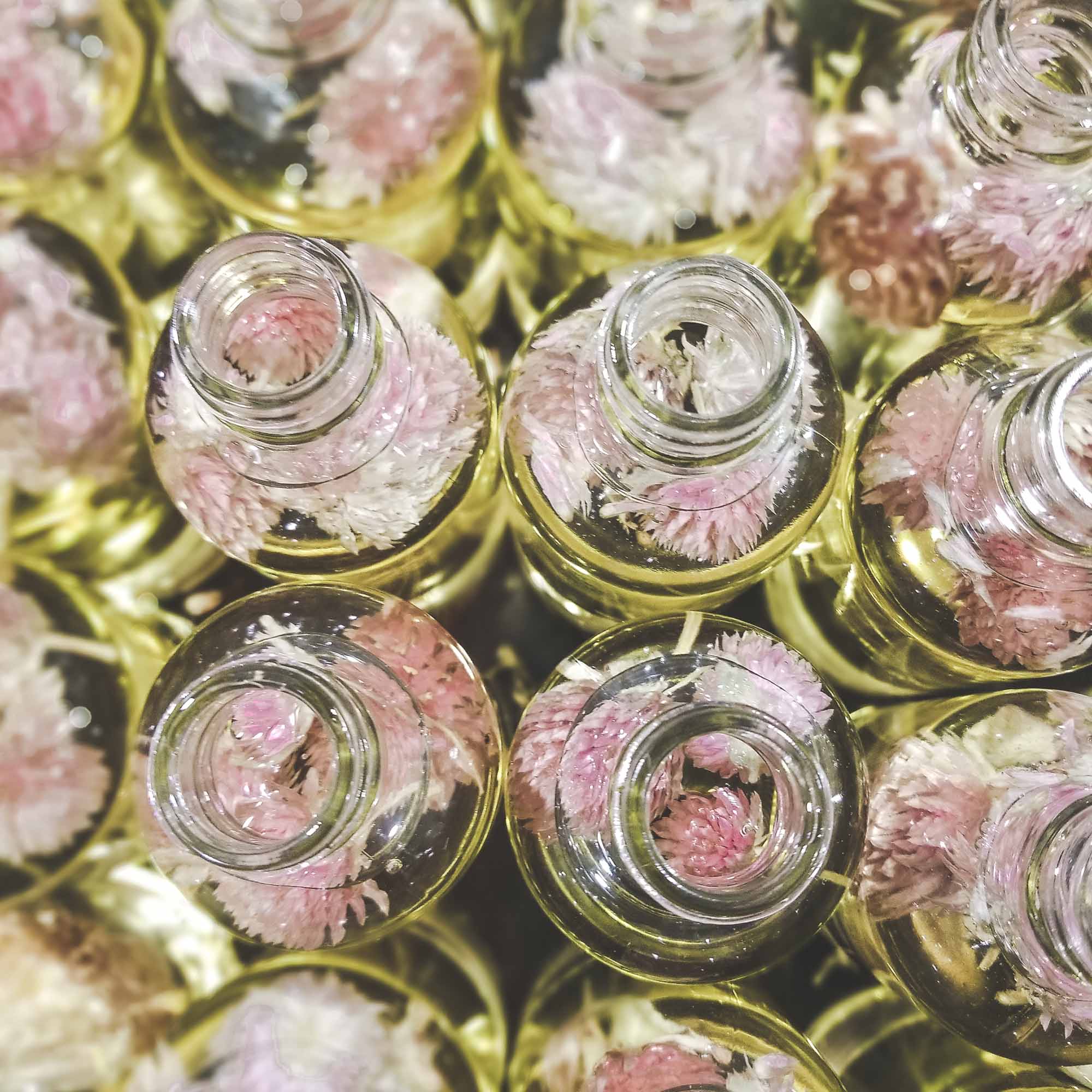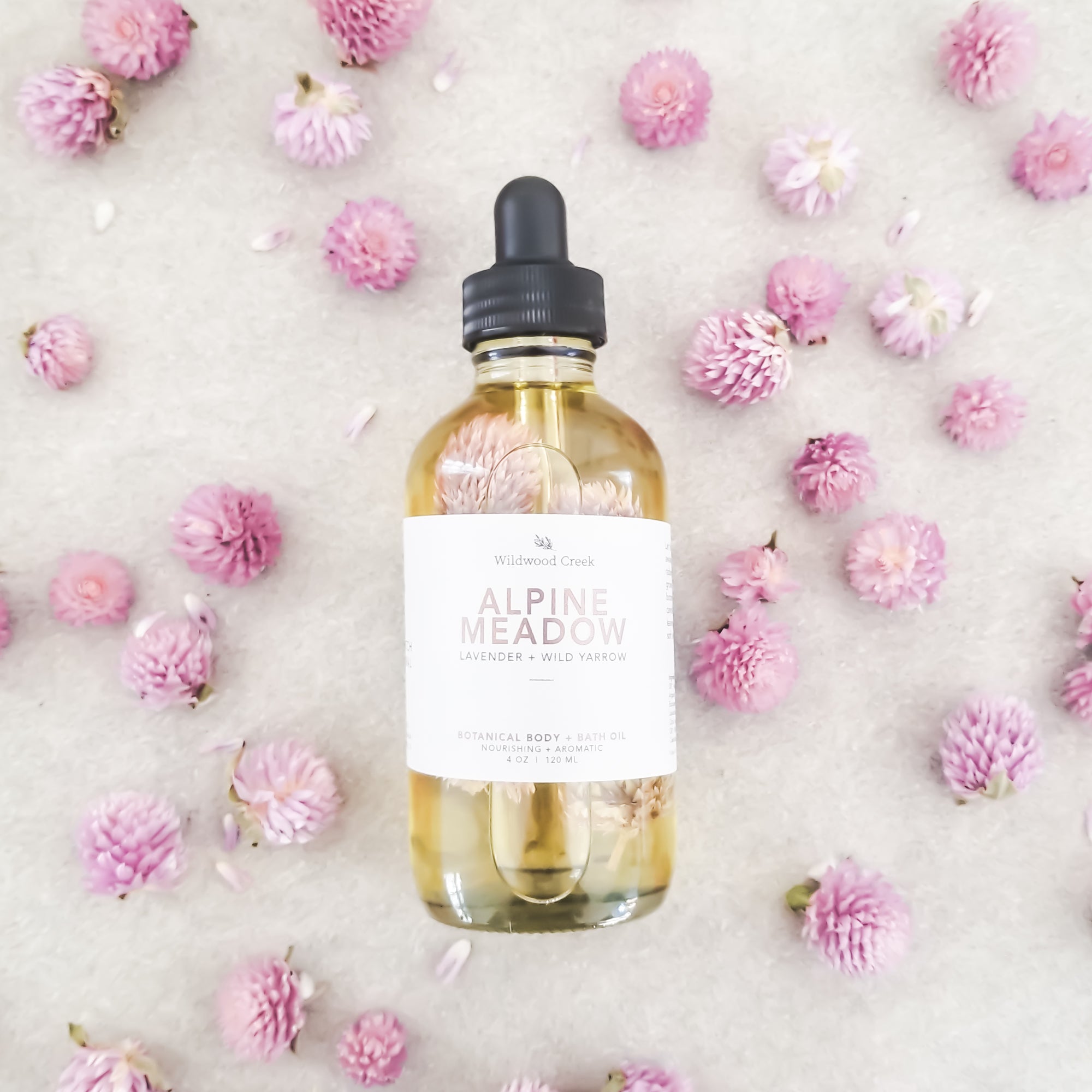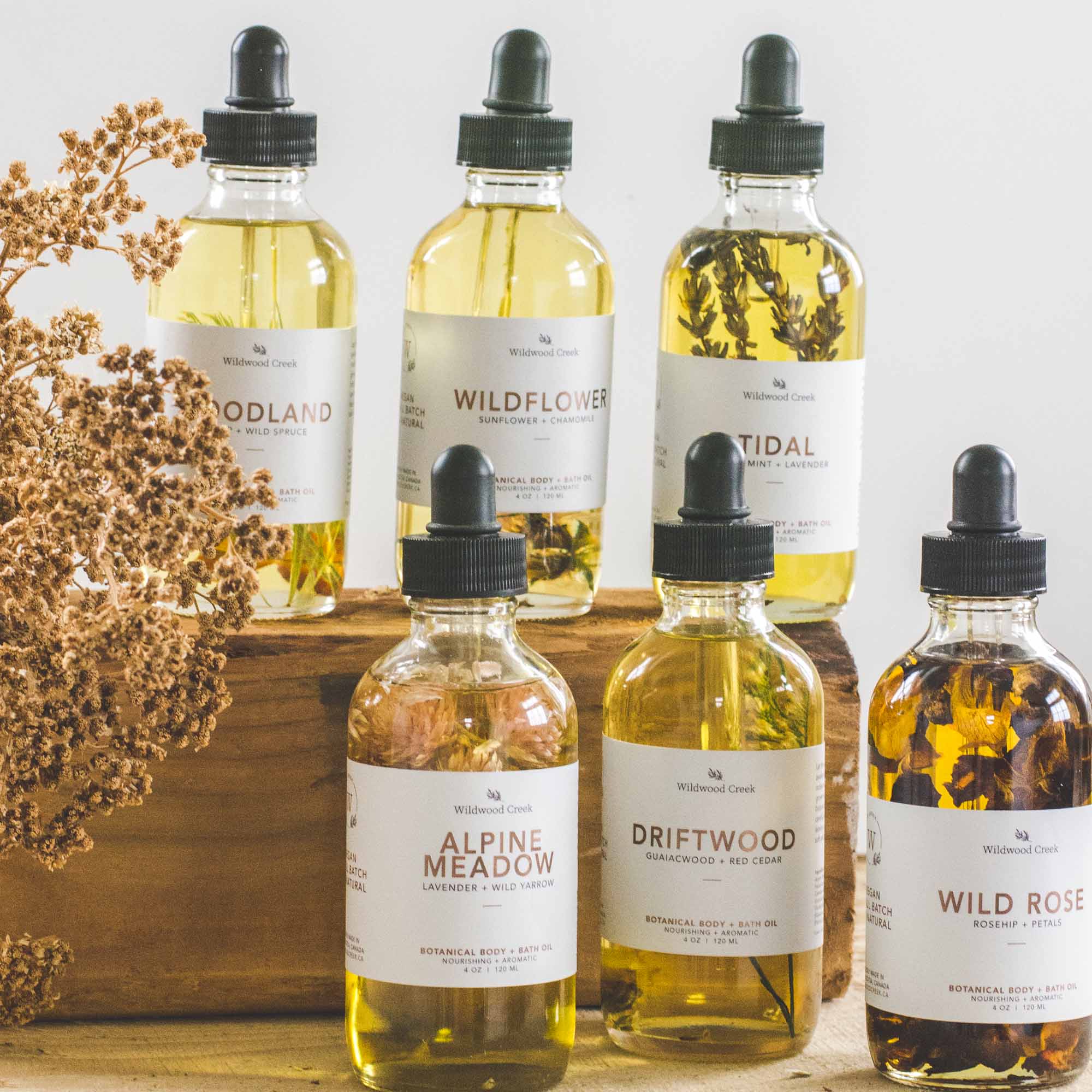 NOURISHING BATH + BODY OIL
Alpine Meadow Body Oil
---
---
NOURISHING + CALMING

Immerse yourself in the enchanting harmony of carefully selected premium oils, infused with delicate field-grown and wildharvested flowers and aromatic herbs. Experience the transformative power of this nourishing elixir as it awakens your skin's natural radiance and vitality, embracing you with the cleansing scent of lavender, the soothing properties of yarrow, and the healing touch of calendula.

Ideal for setting intentions, massage, daily meditation or to enhance your bath experience.
SCENT NOTES
Lavender and Bergamot

BOTANICAL BENEFITS 

Nourishes and softens skin 
Relieve stressful feelings and promotes relaxation
Skin calming and aids in circulation
Extremely soothing with incredibly anti-inflammatory and healing properties 
Ritual as Body Oil:  Massage a small amount into damp skin (start with a few drops) and slowly massage upwards towards the heart.  Relax and breath deeply, allowing the intoxicating aromatics and nourishing hydrating oils to absorb. 

Ritual as Bath Oil:  Add 2 to 3 droppers full of oil directly into your hot bath water.   Relax and let the oils and aroma envelop your body and soul.

Shake well before use.  Store in a cool, dark place. Use within 12 months. For external use only.
Reusable Glass Bottle with Dropper

4oz I 120ml
Help pollinators flourish. Read about our wildflower seed program here.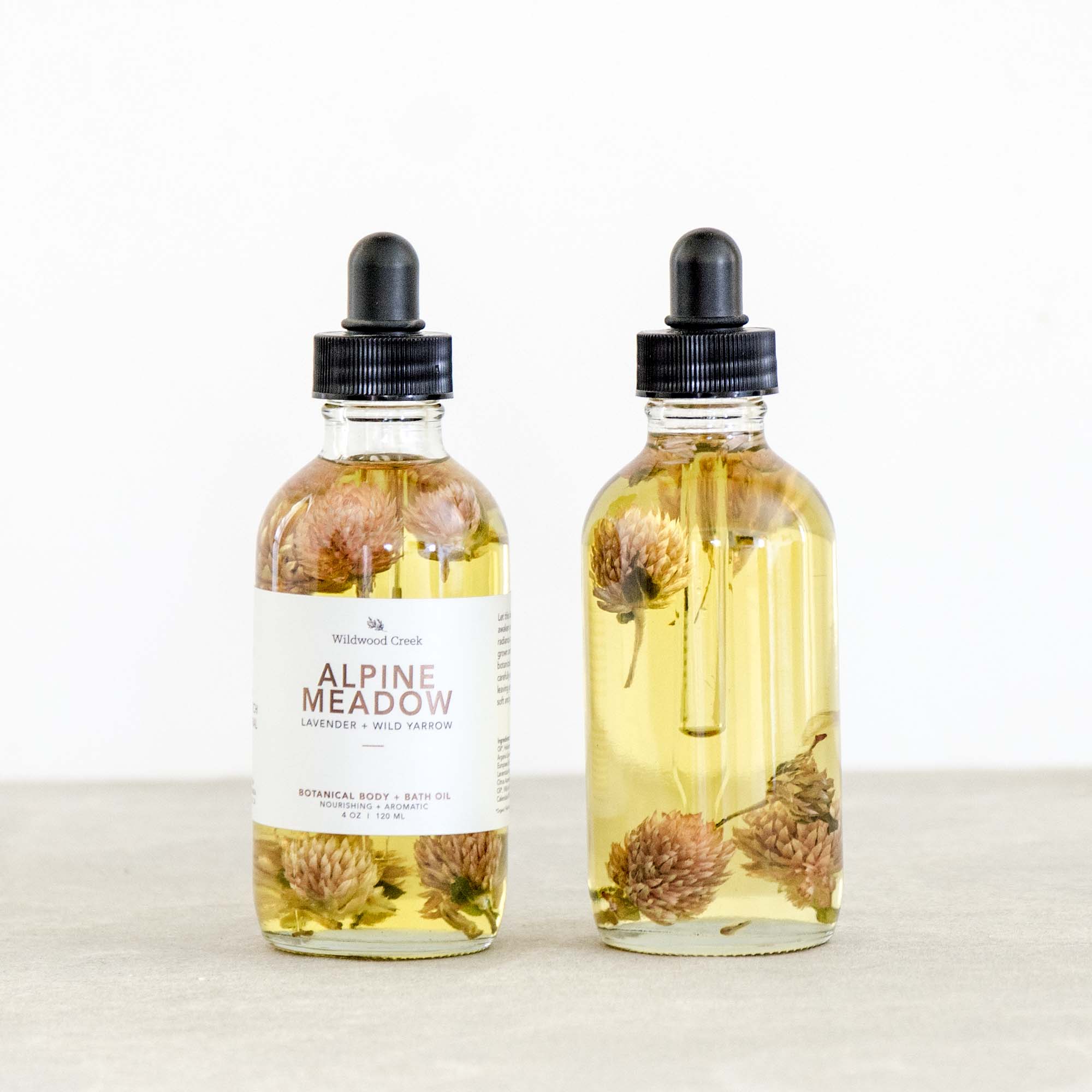 This product has no reviews yet.